What is Facebook "Life Events" Advertising?
And Why Run These Types of Ads?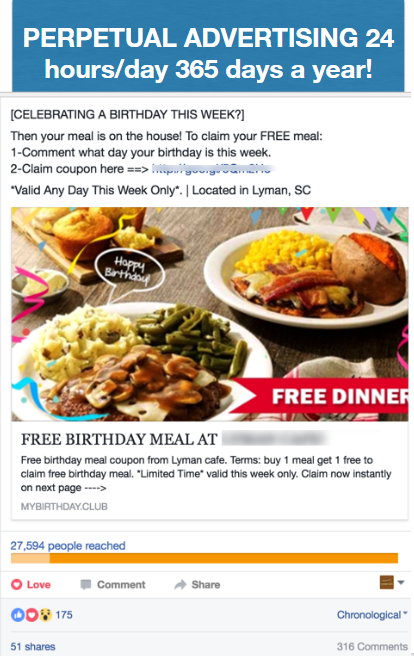 BECAUSE THEY WORK!
Facebook calls events like birthdays, anniversaries, etc. as "life events", and they give us the ability to target people who are celebrating in different time frames, as well as other possibilities, such as targeting people who have "friends" that have birthdays coming up!
Amazing, right?
Let us get you setup with your own life event ad campaigns to drive traffic into your location (when we're allowed to) or to your online ordering system for takeout and delivery!
WAIT…Your restaurant doesn't have an online digital ordering system for Facebook, Messenger, or your website? One with a simple to use "user interface"?  Click here to fix that…:)
For information on Facebook Campaign, please email ross@arubadelivers.com or call me on +297 732 1000. (What's App works best)