How Does a Restaurant See Real ROI With Their Advertising Campaigns, in Real Time? With the ROI Engine, That's How!
Acquiring customers is the first issue restaurants face…we solve that.  Getting customers to return again and again…we solve that, too.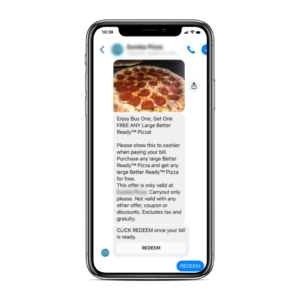 How do we do this? We use tools to attract customers to your amazing offer through Facebook and Instagram ads, Social Media Management, and Marketing Consulting.
We then use tools to acquire customer data through different programs, such as Birthday Marketing and a VIP-styled Optin Program.
We then use tools to build customer relationships like Email Marketing, SMS (text) Messaging, Messenger Marketing and Retargeting.
Increase Restaurant Sales and Acquire Customers Using These Three Tactics
Build a Database of New and Current Customers
Use YOUR Database to Drive Sales
Then Increase Your Average Check With Sales of Other Items
Interested in what you've seen? Let's jump on a call and chat!
This product and concept, by my good friend Matt Plapp, has been used with many restaurants in the U.S., Canada, and in other various parts of the world, and we are a proud partner of this marketing group.
The ROI Engine program is world renowned, as there are 17 different programs used to help restaurants FINALLY see results from their marketing.
Schedule a quick conversation and we will determine if you're a good fit for the program, along with a 30-minute consultation regarding your business development plans.
Go to https://aroimarketing.com/appointments/ and choose an available date and time to schedule our appointment to find out how AROI Marketing can help you and your business.